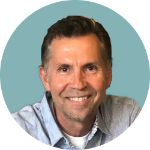 Wow! You and I are navigating through unprecedented challenges as a nation. But that's what you do as an RVer isn't it?…You navigate. You have a plan, and sometimes that plan changes because of weather, health, or even family. At the end of the day though, you're RVing, and life is good.
RV travel is proving again to be the best way to travel and experience freedom like nothing else in this country! I can't think of a better way to practice social distancing than enjoying the open road in the safety of your RV!
Our team is healthy and ready to ship you products for your next RV adventure. So get your flat towing products and your TP and let's hit the road!
Let's not forget to be joyful and generous to our fellow travelers over the coming weeks!
---
1 comment
---
---